Why not surprise a special someone this Christmas with Boots UK luxurious 'Star Gift' ONE WEEK offers. Get yourself down to Boots or log on to Boots.com this week and pick up the gorgeous Sanctuary Spa Box of Delights.
 
This week the Sanctuary Spa Box of Delights will be dropping from £45 down to just £22.00.  That is better than half price FOR ONE WEEK ONLY*, from Friday 07 November until Thursday 13 November so sure you don't miss out on this fantastic opportunity...
 
This amazing box of Sanctuary Spa delights offers a wealth of wonderful skin treats that will give your loved one an excuse to indulge themselves no matter how much or little time they have to spare. The beautiful set includes:
 



Cleansing Burst Body Wash 250ml
Luxurious Body Butter 300ml
Gentle Polish Body Scrub 200ml
Velvety Hand Cream 75ml
Intensive Heel Balm 75ml
Foaming Creamy Bath Soak 250ml
Luxury Bath Float 75ml
Silky Smooth Body Lotion 75ml
Radiance Exfoliator 15ml
 
 
 
And, if you cannot make it into store, you can still get cracking with your Christmas shopping with the order and collect service – simply order online by 6pm and collect your favourite products in over 2300 stores from midday the next day.**
 
If you want to spoil your loved ones with that special something this year (without breaking the bank) why not head down to a Boots store or visit Boots.com Friday 07 November until Thursday 13 November to purchase this gorgeous gift at this amazing price whilst stocks last!  You can even order by 6pm and collect your favourite products in over 2300 stores from midday the next day.**


Half price or better than half price




Origins Masked Marvels
Give her skin a treat with these three premium Origins face masks which promise to clear pores, quench skin's thirst and rescue problem skin.
 
Pick one up for just £23.00
(Worth £50.00)







Braun Epilator 5780
This Epilator is designed to offer efficient, long-lasting and extra gentle hair removal. Girls who dream of smooth legs are sure to love this!  
 
Pick one up for just £44.99
(Was £99.99)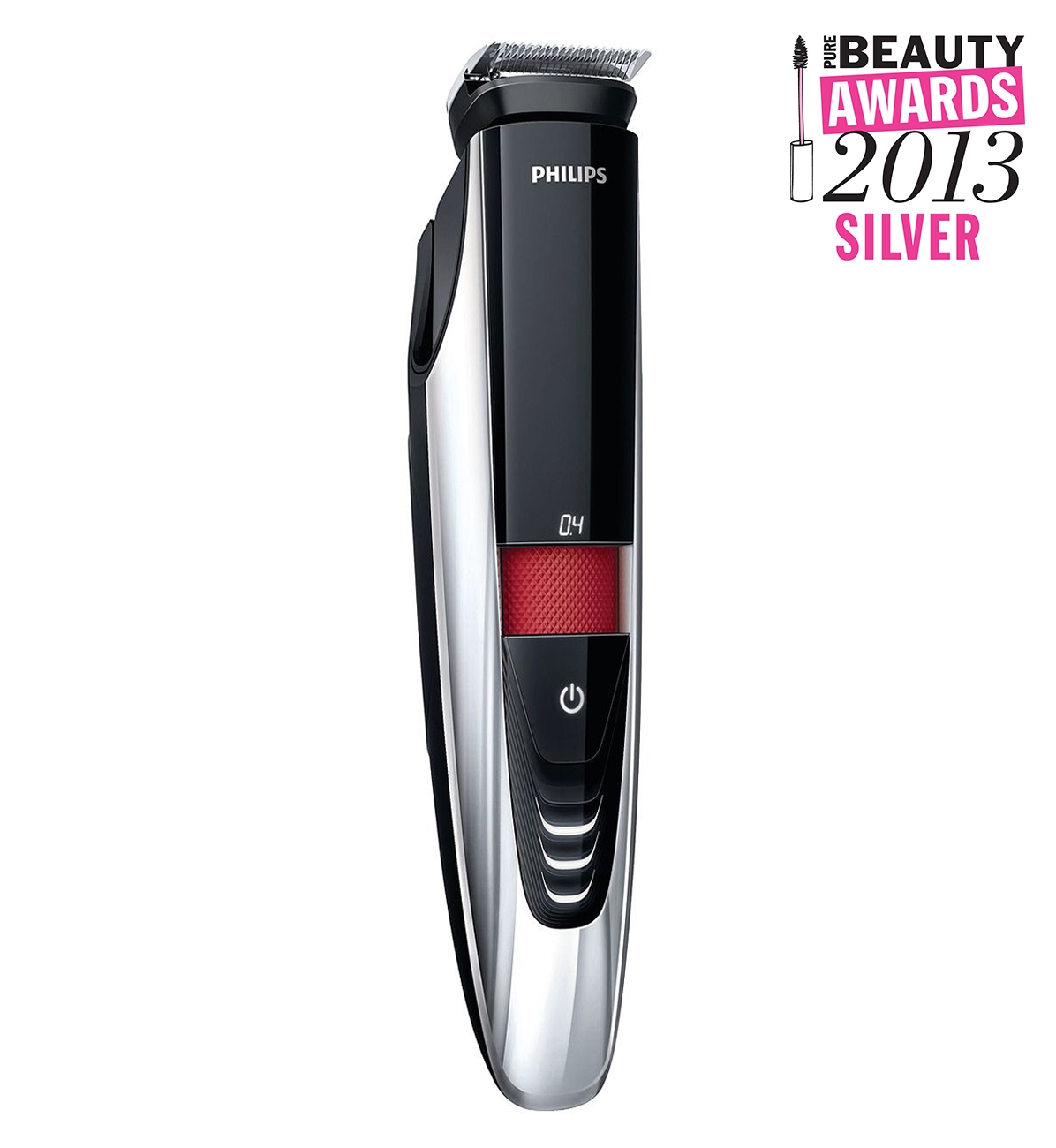 Philips BT9280 Laser Guided Trimmer
The world's ONLY laser-guided trimmer from Philips projects a thin beam onto the face exactly where the hair will be cut, allowing you to create precise straight lines and symmetrical styles. Get precision results every time with confidence.
 
Pick one up for just £59.99
(Was £99.99)



 



Boss Orange Man Eau de Toilette 100ml Gift Set
This gift with Eau de Toilette, Aftershave Balm and Shower Gel combines an energising blend of crisp apple, warm vanilla and masculine bubinga wood.
 
Pick one up for just £31.00
(Was £52.50)




 




Boss Orange Woman 50ml
This passionate BOSS orange Gift Set with Body Lotion and Eau de Toilette combines notes of crispy apple and white florals with a vanilla and sandalwood heart.
 
Pick one up for just £25.00
(Was £40.50)

 



Shot 2 Go Personalised Desktop Calendar 2015

Give a personal photo gift to the special people in your life with this easy to make desktop calendar.
 
Pick one up for just £5.00
(Was £8.00)





Boots Advantage Card members collect four advantage card points for every £1 they spend in store and online***. So, make the most of these amazing offers so you can treat yourself in-store too!  
 
Customers can find out about the latest Boots Star Gift, see Offers of the Week, view the Gift Guide and hear about the fantastic Christmas offers by downloading the Boots App.
 
Customer Shopping event: 12 and 13 November
  
Whether you're looking to boost your points balance with our Advantage Card offer, or simply fancy sampling some fabulous customer goodies – our in-store events have something for everyone. Pick up £12 worth of points for every £50 you spend in store during the event, and browse our fabulous new Christmas range, all with a glass of wine and chocolate in hand! Plus enter our free prize draw for your chance to win a No7 Beauty Calendar, a Sanctuary Pamper Hamper or a Jack Wills voucher worth £150.
 
 
Visit boots.com for more information, and to buy online.
 
For more information, samples or images, please call the Boots UK Christmas Press Office on
 
0207 025 6677 or email bootschristmas@redconsultancy.com
 

Notes to editors:
 
< >This week's 'Star Gift' will be available to customers on boots.com from 0700 hours, Friday 07 November. To ensure the offer is available to all customers, any boots.com shopping baskets containing the product, ahead of this date and time, will be reset.  Offer is available while stocks lastThis offer is not included in our 3 for 2 Mix & Match
< > Charges and exclusions apply. Northern Ireland, Scottish Highlands & Islands, Channel Islands and Isle of Man are all excluded from the 'order by 6 collect from 12' service***Normal Boots advantage card terms and conditions apply see application form for details
Boots Advantage Card points are not available on prescription items, infant milks (up to 6 months), gift vouchers/ cards, postage stamps, Boots Hearingcare, Boots Insurance (excluding travel insurance), Travel Services (excluding travel money), Boots Opticians Products and Services, mobile phone top-up cards, delivery charges, at our 'third party sites' including Treat Street and Boots Kitchen appliances
During any Boots Advantage Card points event, both in store and online, existing points promotions will not be multiplied
Download the Boots app for free for more information on Boots personalised offers and services. Working in conjunction with the Boots Advantage Card the innovative Boots App gives customers access to tailored offers based solely on their shopping habits with the My Offers feature
Please note, all original prices are based on the highest price of product. Online and Instore prices may vary
For full details on Boots Christmas shopping events, visit

www.boots.com/events


 
Terms and conditions of Boots Advantage Card offer:
 
A total of 1200 points will be added automatically to your Boots Advantage Card once and every time the £50 threshold hasbeen met in a single transaction. Online collect £12 worth of points for every £75 you spend on boots.com
Offer excludes the purchase of infant milks (up to six months), prescriptions, postage stamps or giftcards/vouchers
Offer excludes the purchase of Boots Travel and Insurance Services, Boots Opticians, Boots Vision Plan, Boots Hearingcare
and Boots Treat Street
Points cannot be redeemed at Boots Opticians, Boots Hearingcare or against mobile phone top-up cards, prescription items,
infant milks (up to 6 months), gift vouchers/cards, postage stamps or Boots Travel and Insurance Services
Existing points promotions will not be multiplied during any points events
Full Advantage Card terms and conditions apply, see application form for more details
 
Free Prize Draw Rules:
 
Entrants must be over 18 years of age
Free prize draw only available to customers attending the Advantage Card Event
No purchase necessary, entry to prize draw is free
One entry per person
No cash option or alternatives to prizes offered
To enter please fill out a free prize draw entry form and post in the prize draw entry box in store during the event
Incomplete or illegible forms will not be entered into the draw
Winners will be selected at random from all the entry forms posted, across all stores running the event
The draw will take place four weeks after the event
Each prize will be won by a separate individual
The competition is open to all residents of the UK excluding employees of Alliance Boots and any related companies
or agencies professionally associated with the free prize draw competition
The promoter is Boots UK Limited, Thane Road, Nottingham, NG2 3AA
Winners will be notified within six weeks of the event by telephone
Failure to respond to the telephone call within 72 hours means an alternative winner will be selected from all valid
entries received
A list of national prize winners can be obtained by writing to the Marketing Department, Boots Support Office,
Nottingham, NG2 3AA
In the event the prize is unavailable an equivalent substitute will be provided
Fizz offered is available to over 18's only
 
About Boots UK

Boots UK is the leading pharmacy-led health and beauty retailer in the UK, with close to 2,500* Boots UK stores and over 60,000* employees. Boots UK's purpose is to help customers look and feel better than they ever thought possible. With customers at the heart of the business, Boots UK is committed to providing exceptional customer and patient care, be the first choice for pharmacy and healthcare, offer innovative products 'only at Boots' such as the UK's leading skincare brand No7, all delivered with the great value our customers love. Created over 160 years ago, the Boots brand is still at the heart of the communities it serves.
 
Boots UK is a member of Alliance Boots, a leading international, pharmacy-led health and beauty group delivering a range of products and services to customers. Working in close partnership with manufacturers and pharmacists, Alliance Boots is committed to improving health in the local communities it serves and helping its customers and patients to look and feel their best. Its focus is on growing its two core business activities of: pharmacy-led health and beauty retailing and pharmaceutical wholesaling and distribution, while increasingly developing and internationalising its product brands. Alliance Boots has a presence in more than 27* countries and employs over 120,000* people.  Alliance Boots has pharmacy-led health and beauty retail businesses in 11* countries and operates more than 4,600* health and beauty retail stores, of which more than 4,450* have a pharmacy, with a fast growing online presence.  In addition, Alliance Boots has around 600* optical practices, of which around 180* operate on a franchise basis, and hearingcare services in around 430* locations. 
 
Alliance Boots pharmaceutical wholesale businesses deliver over 4.5* billion units each year to more than 180,000* pharmacies, doctors, health centres and hospitals from over 370* distribution centres in 20* countries. In June 2012, Alliance Boots announced that it had entered into a strategic partnership with Walgreens Co. (Walgreens), the largest drugstore chain in the US.  In August 2014, Alliance Boots and Walgreens communicated that they plan to merge in the first quarter of calendar 2015 to create the first global pharmacy-led, health and wellbeing enterprise, which will be named Walgreens Boots Alliance.

* Figures are approximations as at 31 March 2014, with the addition of Farmacias Ahumada data at e date of its acquisition on 11 August 2014, and include associates and joint ventures.