With the arrival of summer comes lighter, longer days and while many of us choose a more subtle make-up look at this time, there are more ways to use this change in light to maximise your natural features. 
 
Boots UK experts give their step by step guide on perfecting your skincare and your make-up look so you are ready to get out there this summer:
 
Step one: Start with a UV protective base

Applying a lightweight moisturiser under your make-up not only helps brighten your complexion but choosing one with SPF and 5* UVA protection like NEW No7 Early Defence Day Cream, £19.50, means effective daily defence from the sun and environmental stress – essential for summer when you are outside for longer.




Dr Mike Bell, Skincare Scientific Advisor for Boots UK, explains: "Protecting your skin from the sun and environmental stress is really important, particularly if you want to proactively delay the signs of ageing.  With Double Defence technology we have created a powerful and broad-spectrum antioxidant complex which has been designed to neutralise damaging free radicals that cause the skin oxidative stress, helping you keep your skin looking younger for longer."



Step two: Find your foundation match

Jo Watson, No7 Colour Scientist for Boots UK, says: "Our skin's complexion can change colour slightly in the summer.  To ensure your skin is looking beautiful and flawless, check that you are wearing the right shade of foundation to suit your skin tone – particularly if you have been spending lots of time in the sun!  Your skin might also be in need of some post-winter hydration too so switching your foundation for a lighter formulation will help you achieve a more natural glow."

To make sure your foundation perfectly matches your complexion try the No7 Match Made Service.  It is a quick, easy and free service available in larger Boots stores.  Using a unique colour measuring device, a No7 Advisor helps you to discover your skin-true foundation shade to match your skin tone perfectly.
 
Step three: Apply in daylight

Jo Watson, No7 Colour Scientist for Boots UK, says: "Bright sunlight means make-up mistakes are easier to spot so if you can, apply in natural light.  Heavy foundations and powders show up more easily on the skin so try swapping to a BB Cream or tinted moisturiser for a seamless, natural finish.  If you are a fan of contouring you may need to tone this down a little too to avoid an unnatural look.  Try using highlighters, a lighter bronze palette and blush to create a more subtle finish which will enhance your natural features."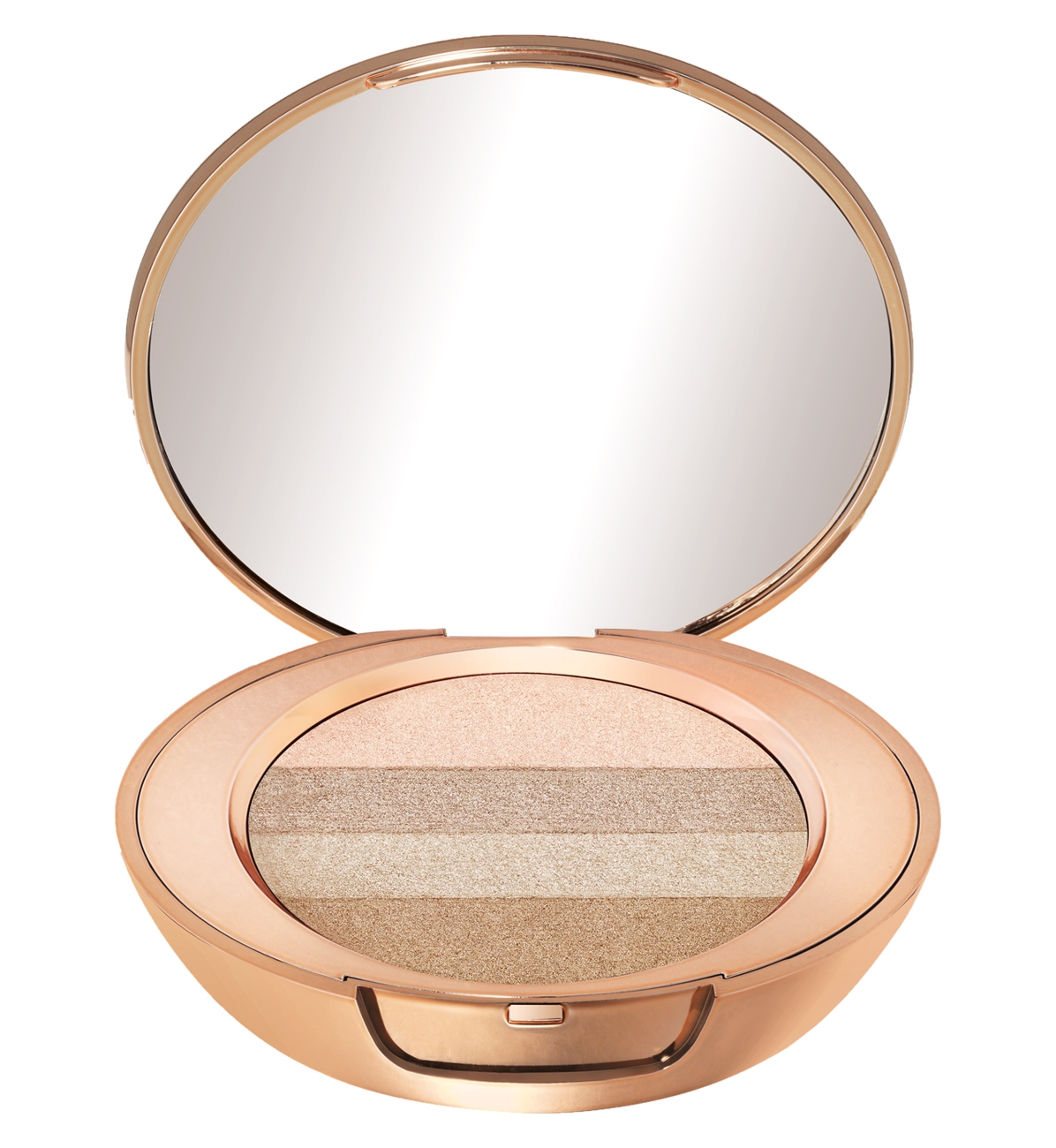 Try NEW No7 Shimmer Palette, £13.50 – whether it's to enhance your natural glow or add a healthy look to your skin, it will give it an immediate lift.  Made up of a selection of flattering shades for any skin tone, the NEW No7 Shimmer Palette is available in two shades.  The bronze palette, consisting of caramel and golds, is perfect to add a glow and shimmer to a summer tan, whilst the rose palette can be used as a blusher to add warmth to paler skin.

For no-fuss highlighter application, sweep SEVENTEEN Skin WOW! Primer, £5.99, gently onto the cheek and brow bones to reveal a subtle shimmering finish - ideal for dazzling in the summer evenings.
 
Step four: Add a pop of colour

Jo Watson, No7 Colour Scientist for Boots UK, says: "Lots of sunshine and natural light can wash you out so now is a good time to try a bolder, brighter look.  If you are not a fan of bright colours, just try a lipstick that is just one or two shades brighter than you would normally wear.  You will be surprised how in the summer daylight these changes are less radical than you think and actually will work to enhance your features!"  
 
To find your lipstick match and feel confident with your new colour choice try the No7 Match Made Lipstick Service.  Specifically designed to find you a lipstick shade that suits your complexion, you are guaranteed to find your perfect shade of red, pink or coral!
 

                                                                                   



Step five: The finishing touch

Just as you started with UV protection, finish with it too!  Ensure you wear 100% UV protection sunglasses to keep your eyes protected.  This can also prevent the delicate skin area around your eyes from being exposed to the sun for too long causing premature ageing.  That way your summer beauty routine can help keep you protected in the years to come.
 
 
About Boots UK
Boots UK (boots.com), the UK's leading pharmacy-led health and beauty retailer, is part of the Retail Pharmacy International Division of Walgreens Boots Alliance, Inc. (Nasdaq: WBA), the first global pharmacy-led, health and wellbeing enterprise.  With 2,511* stores in the UK, Boots UK is committed to providing exceptional customer and patient care, be the first choice for pharmacy and healthcare and offer innovative 'only at Boots' exclusive products such as the UK's leading skincare brand No7, all delivered with the great value customers love. Created over 165 years ago, the Boots brand is still at the heart of the communities it serves.
*As at 31 May 2015 excluding equity method investments.