National baby charity Tommy's announced the winners of its annual Baby-Friendly Awards which took place at the Landmark Hotel, in London on Friday 22nd March.
 
Since 1995, the Tommy's Baby-Friendly Awards has recognised the vital support that friends, family and health professionals offer couples who suffer a pregnancy complication or loss of a baby. The Awards also acknowledge the organisations that make a real difference to families' lives all over the UK, meeting their everyday needs and more.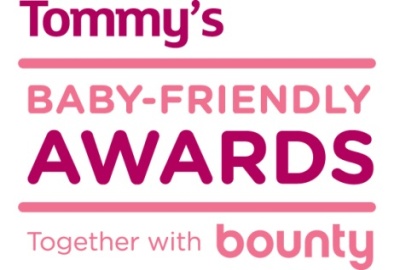 Working in partnership with Bounty, Tommy's was able to invite the parenting club's 2.5 million members to vote for their favourite baby-friendly companies, and a record 32,130 parents voted throughout January and February 2013 - proving that parents really are standing up and rewarding the companies that go that extra mile to be truly 'baby-friendly'.
 
Votes were cast in a wide variety of categories, ranging from best family supermarket to most eco-friendly baby company.
 
Jamie Kerruish, Head of Trading for Baby at Boots UK commented: "This is fantastic news. Our aim is to help every parent give their child the best start in life, through our great own-brand range, our much loved Parenting Club, and of course the health advice we're famous for. This award is hard earned by all our fantastic store teams up and down the country. Well done everyone!"
 
The ceremony was hosted by David and Carrie Grant, and the awards were presented by an array of other celebrity guests including Sadie Frost, Amanda Mealing, Helen McCrory, Danielle O'Hara, Katy Hill, Kirsty McCabe, Terri Dwyer, Nancy Sorrell, Sam Mann, Sarah Cawood, The Mac Twins, and Cordelia Bugeja.
 
Tommy's Chief Executive, Jane Brewin, said: "Being a parent isn't always easy, so the efforts made by organisations who really strive to take parents' needs into account go a long way to making life easier. The Tommy's Baby-Friendly Awards give us a way to thank the individuals and companies who above and beyond to reduce the stresses of parenthood for mums and dads across the UK."
 
And the winners are…
Best maternity retailer - Mothercare
Best high street retailer – Boots
Best online baby retailer – Kiddicare
Best family supermarket – Asda
Best baby changing facilities – Mothercare
Best family restaurant – Harvester
Best children's activity provider – Tumble Tots
Best UK holiday provider – Center Parcs
Best overseas holiday provider – Thomas Cook
Best family airline – British Airways
The Tommy's & EBP Green Award – Ella's Kitchen
The Tommy's Community Diamond Award - Royal Parks Foundation
Tommy's & Center Parcs 'Super Sibling' Award - James Hartley
Tommy's & Hologic 'Miracle Unit' Award – Birmingham Heartlands Hospital Neonatal Unit
Tommy's & Danone Baby Nutrition 'Hero' Award – Kate Campbell
Tommy's & Build-A-Bear Workshop 'Champion Children' Awards – Ellen Dixon, Carson Hartley & Oscar Hughes
Tommy's & Persil Non Bio and Comfort Pure 'Angel' Award – Craig Worley
Tommy's & Forever Friends 'First Hug' Award – Heidi & Ebony Stinson
Tommy's and Asda 'Courage' Award - Sam & Pete Hawkins

– ends –
 
NOTES TO EDITOR
For further information about Tommy's Baby Friendly Awards, please contact : Vicky Hartley:
vhartley@tommys.org
/  020 7398 3448; Dawn Tennant:
dtennant@tommys.org
/ 020 7398 3446  
About Tommy's
At Tommy's we believe it is unacceptable that one in four women loses a baby every year.
We want to give every baby the best chance of being born healthy, so we work to fund medical research into the causes of premature birth, stillbirth and miscarriage, and provide a free information service that educates all parents-to-be about health in pregnancy.
Our information service is informed by our medical research and includes a telephone midwife service, a comprehensive website and free books and leaflets promoting health in pregnancy.
By 2030 we want to halve the number of babies who die during pregnancy or birth.
Tommy's registered charity number is 1060508 and SC039280.
www.tommys.org
Tommy's Baby Friendly Awards
The awards started in 1995 to raise awareness of the needs of parents with small children and encourage companies to take their needs into account. Since the launch of the Awards, Tommy's has credited over 200 organisations for vast improvements and higher levels of service for parents with babies and young children.