For the penultimate instalment of this year's 'Boots Hidden Heroes' campaign, we are celebrating the career of George Coxon, who was Chief Fire Officer at Boots and responsible for developing a fire protection philosophy that placed Boots at the forefront of industrial fire safety.
George Coxon joined Boots in 1933 in the Bulk Stock Oils department, where he worked on general duties. On the outbreak of war in 1939 Coxon signed up for the Royal Navy and underwent basic training as a Signalman at Butlins' Holiday Camp in Skegness –renamed HMS Royal Arthur for the duration of the war. Coxon received a number of promotions during the conflict, including being made Petty Officer, Sub-Lieutenant and Officer, and in 1942 he was invited to Buckingham Palace to receive the British Empire Medal from King George VI.
Following the War Coxon returned to Boots but found it difficult to settle, and decided to leave to pursue a career in the National Fire Service. However, coincidentally Boots were also looking at candidates for developing their own post-war service and contact was made with Coxon, who was made Head of the Fire and Security Service and returned to Boots after only 6 months.
Before the outbreak of the Second World War, Boots fire service had consisted of "two men and a wheelbarrow" with rudimentary equipment, and although this improved during the Second World War Coxon moved quickly to professionalise the service once he was in role. He sought to gain experience through a secondment with Liverpool Salvage Corps, and by spending time studying fire safety and security measures at Cadbury's and the tyre manufacturer Fort Dunlop, before returning to Boots and introducing a range of progressive fire prevention measures.
One of his earliest tasks was to convince colleagues that using fire alarms to signal the time for starting and stopping work was a dangerous practice, especially as this was a common time for fires to start, and he also introduced a programme of testing fire alarms on the Beeston Site every three months to ensure that they were effective.
As Head of the Fire and Security Service Coxon was responsible for the wholesale side of the business, covering mainly Boots Beeston and London factories, offices and warehouses. However, due to his early successes his remit was extended after only 2 years so that it also covered Boots 1200 retail stores.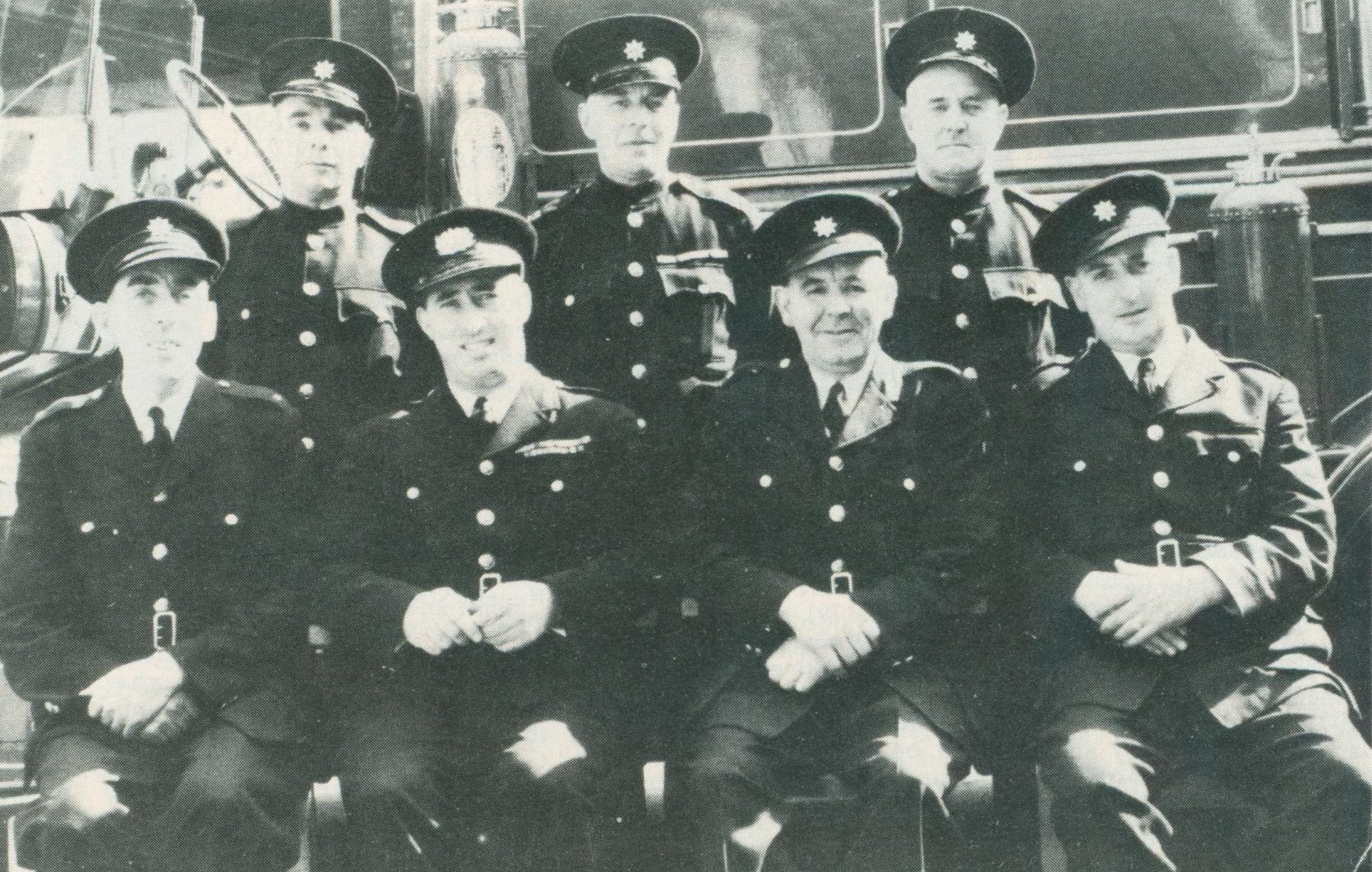 To assess the level of fire safety across the huge number of stores, Coxon conducted a survey which found that only a third of Boots retail branches had any form of fire fighting equipment. To resolve this he introduced a programme where all stores received a 'survival kit' of fire extinguishers, water buckets and fire blankets. The survey also highlighted the fact that many stores had no satisfactory escape routes in the case of fire, so he ensured that all buildings had an effective means of escape – which sometimes resulted in loft ladders and trapdoors being introduced into older stores.
Coxon claimed that 'The development of fire protection philosophy in our retail premises proceeded over the years with close cooperation of our Architects and all servicing departments. We attempted to reduce the hazards to our staff and public by making staff more fire conscious, better trained in fire exit drill procedure, and competent in the operation of fire appliances'.
These improvements were also accompanied by a programme of staff training which included visits from the fire service to branches all around the country, and in 1962 the Fire and Security Service also began to publish a quarterly newsletter 'Fire!' which was distributed to retail staff to keep them informed with up to date fire prevention information.
In 1963 an Act of Parliament in the form of the Offices, Shops and Railway Premises Act was introduced to deal with the safety of employees and members of the public in designated properties. Due to his experience George Coxon was invited to become a member of the committee which considered and commented upon the early drafts of the Act, and in the same year he was made a fellow of the Institution of Fire Engineers in recognition of his work in the field.  
George Coxon retired from Boots in 1982. At this time Boots staff magazine published an article on the history of the fire service at Boots, which claimed that 'Long before legislation made fire protection regulations mandatory for business premises other than factories, Boots were conscious of the need for fire prevention techniques on both the Industrial and Retail sides of the company. Admittedly, their efforts would be regarded as modest by today's high standards, but they still put Boots in the forefront of fire safety conscious companies in Britain'. Coxon was responsible for much of this achievement, and transformed the fire service at Boots from 'two men and a wheelbarrow' to a highly skilled trained force, which undoubtedly saved lives.